October 2004 Keweenaw Vacation Pictures
Home / Musings Home
---
It started snowing on our way toward Copper Harbor. We stopped to take the following picture along the southern end of the Cliff Drive: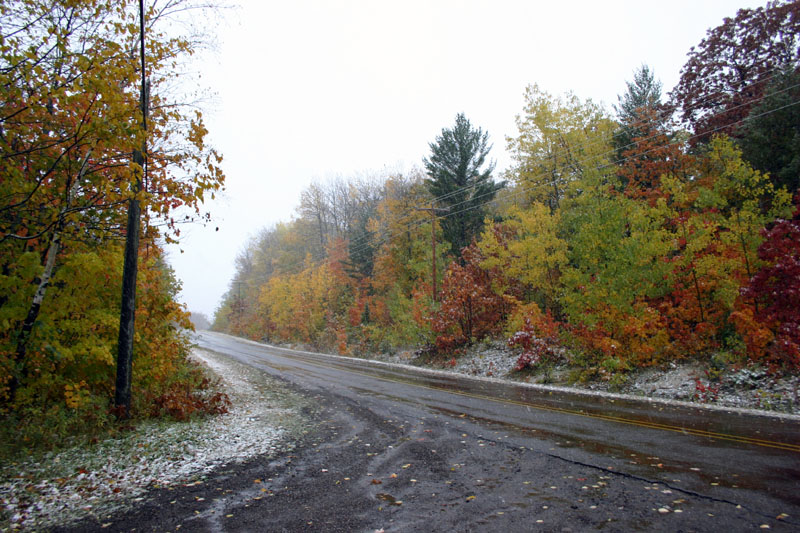 By later that afternoon, the snow was beginning to accumulate: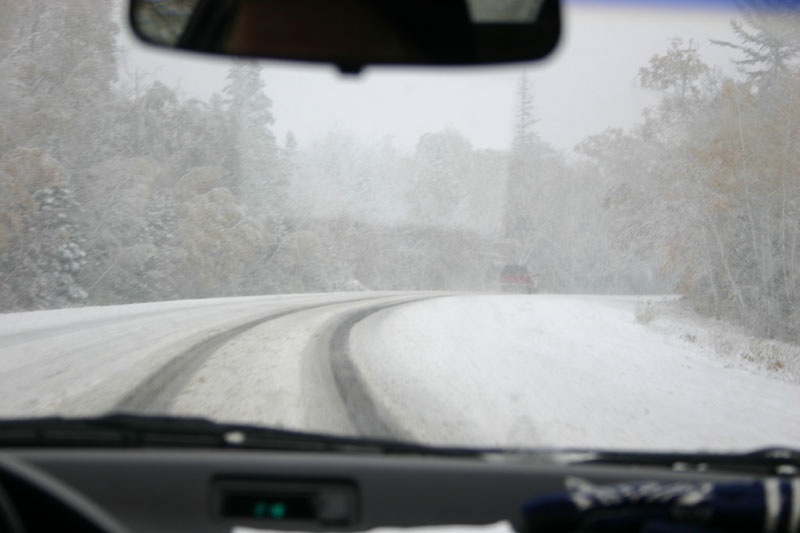 The snowstorm was being blown in by a rather strong wind, which created some fairly spectacular conditions on Lake Superior: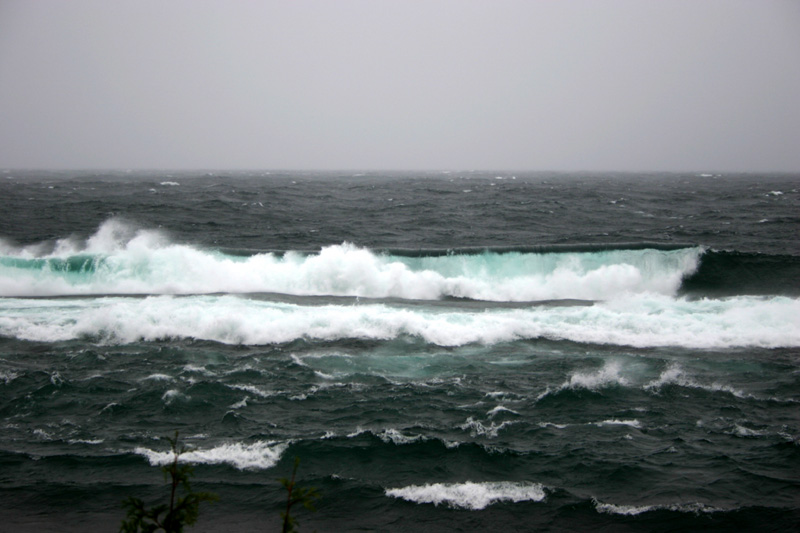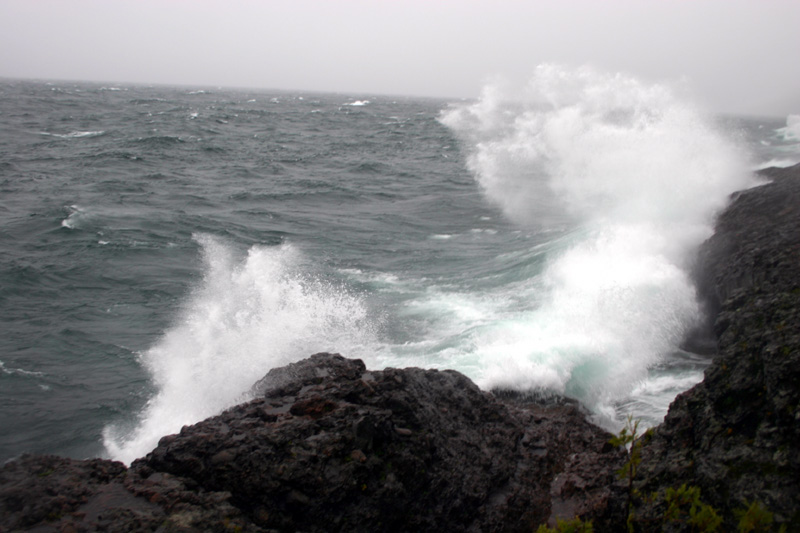 It began to clear the following morning, but the waves outside our cabin were still quite sizeable: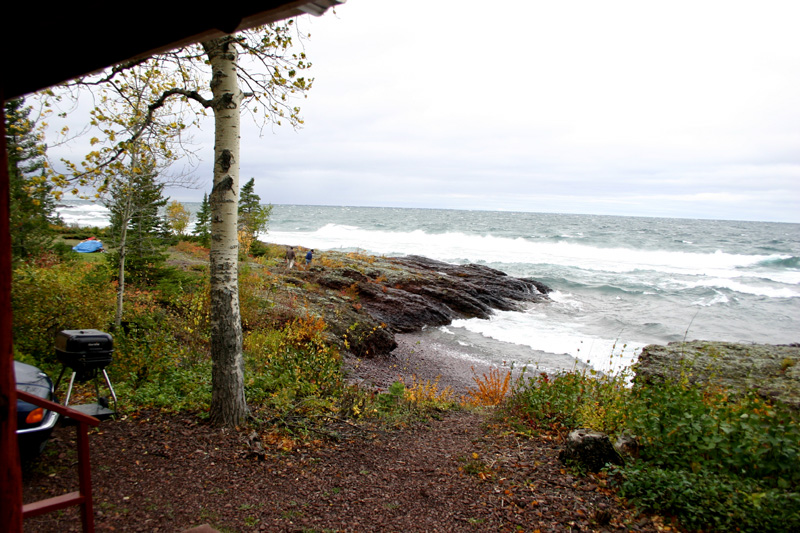 The cabin we were living in was pretty cool! It was heated mainly by the fireplace, although there was also a very high-output propane heating unit in the living room. The power grids in the region became unstable on Saturday because of a large generation trip at a power plant in Marquette, so the lights were flickering wildly and threatening to go out completely most of Saturday afternoon. On Sunday, the grid segment that our cabin and the surrounding areas were on eventually collapsed, leaving us without power for about six hours. That was pretty fun, since it was still fairly stormy out, so we just built the fire up further and lit the oil lantern in the cabin's living room.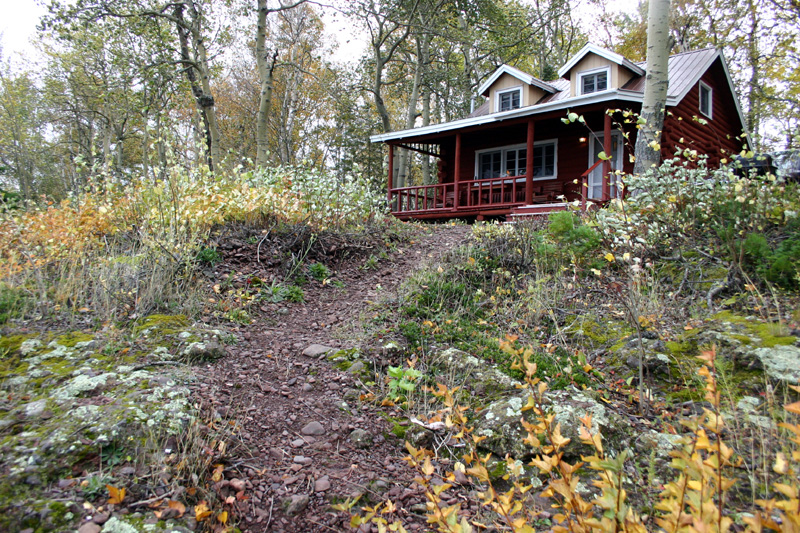 Here are my dad and my cousin Aaron posing outside the cabin. It seems to be a lot easier to take natural-looking pictures of people when they don't know that it's happening, although I did think that this shot turned out rather well: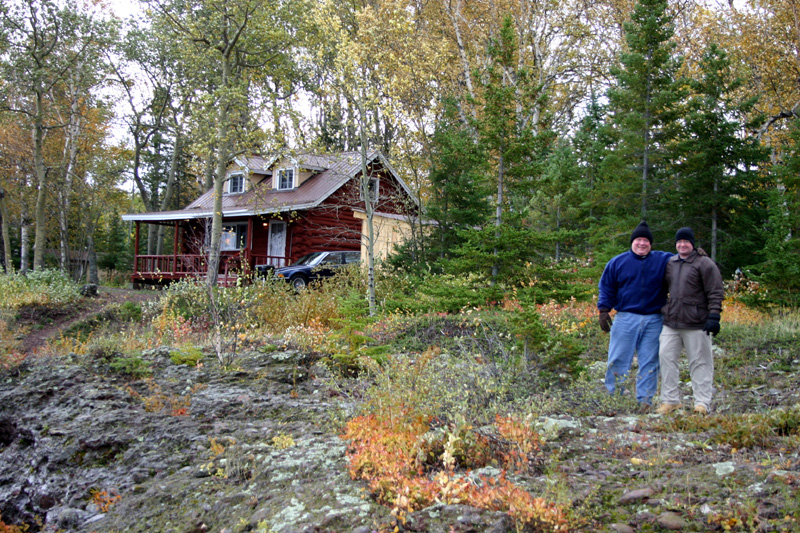 We were driving down the back road that we usually take to get to the town of Central when we stopped to take this picture of a swamp that exists along a portion of the road. It looks a lot different in the winter than it does in the summer when we usually see it: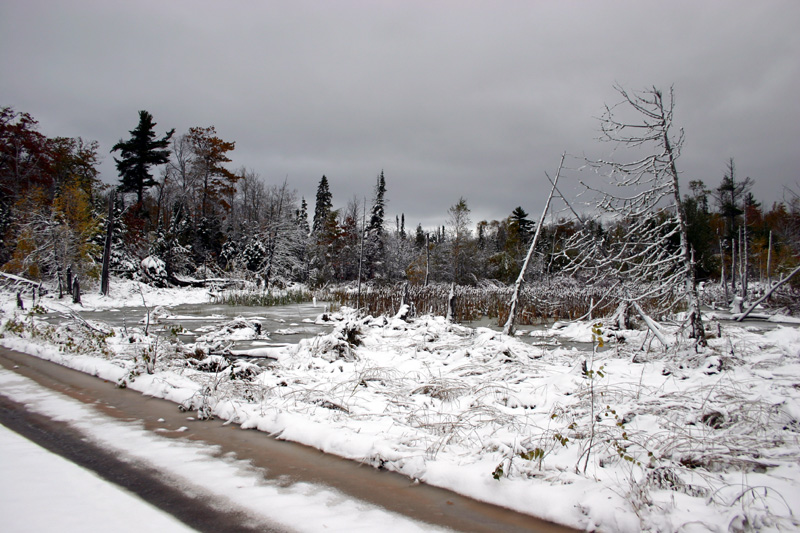 The snow eventually became too deep to drive our car through, so we had to turn back before reaching the town of Central, but it was still a very pretty drive.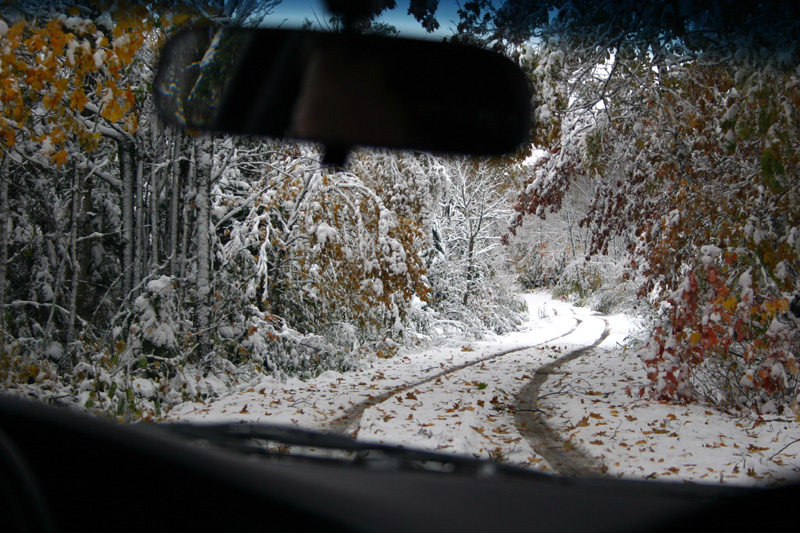 It had become quite clear and sunny by Monday morning: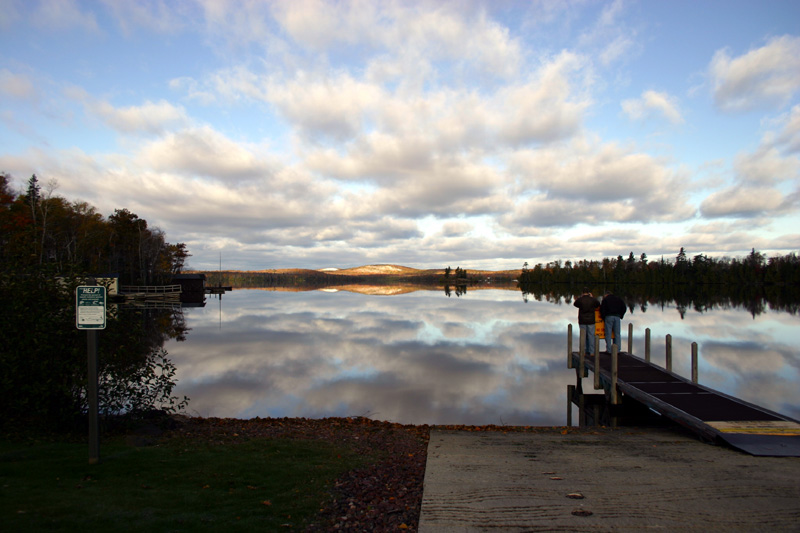 The surface of this lake was incredibly smooth: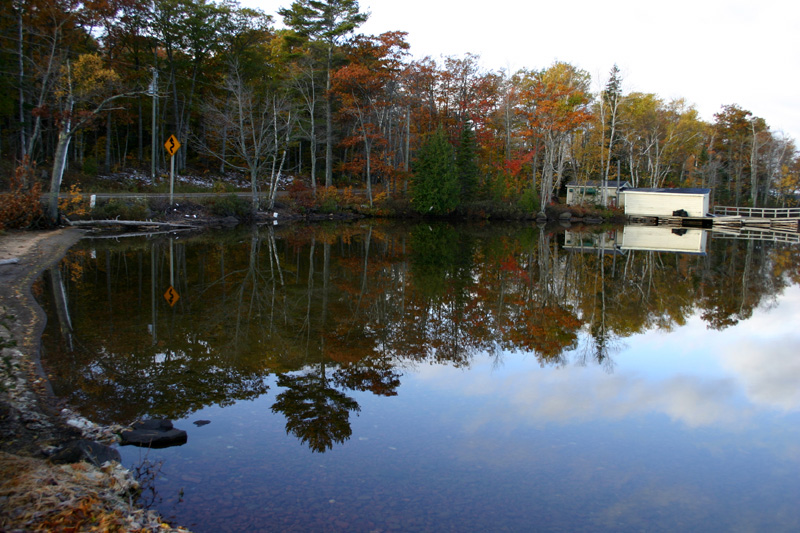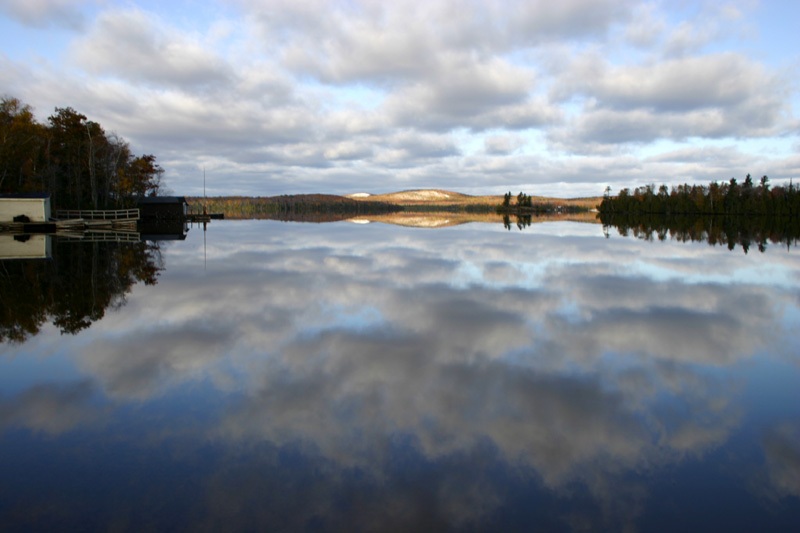 What would a trip to the Keweenaw be without paying a visit to the largest steam hoisting engine ever built anywhere in the world?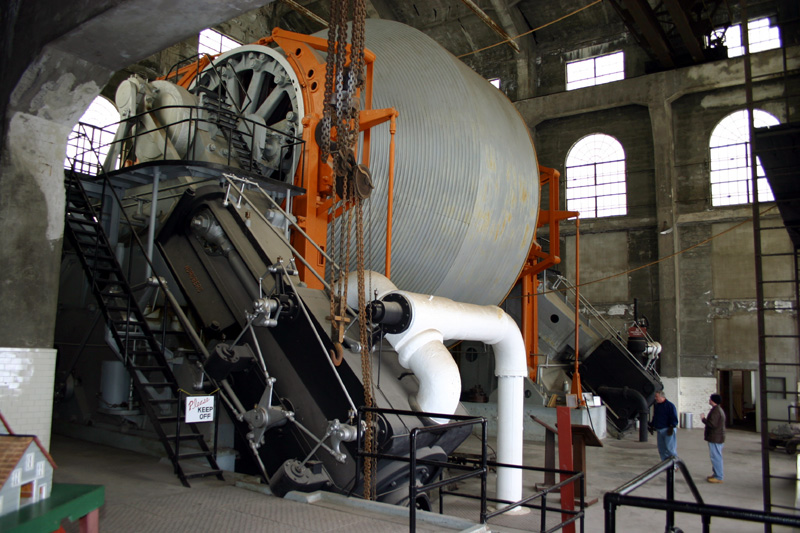 This engine hoisted men and rock in and out of the Quincy Mine's #2 Shaft, which extended more than two miles into the ground, at speeds of up to 35 miles per hour. Here I am, standing next to one of the engine's enormous high-pressure cylinders: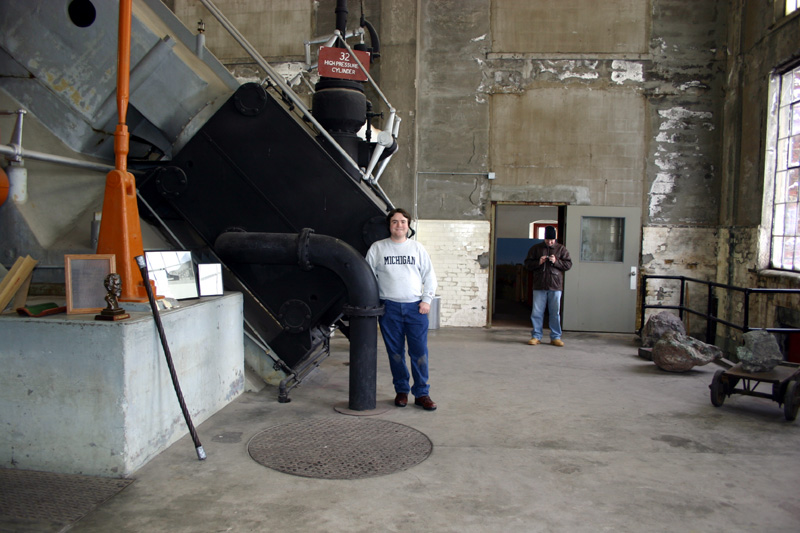 I wanted to get a job as this engine's engineer, but I hear there's not really any money in it these days: